Kanin Club - 1st time Experience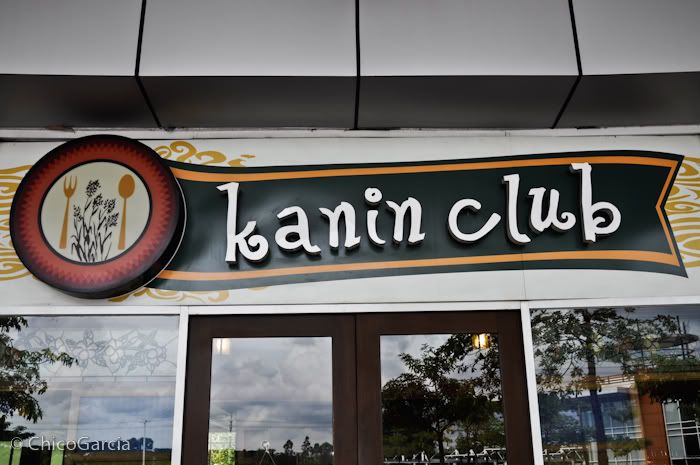 The first time I've read about Kanin Club was in a blog.
Reading that blog review post, filled with mostly positive things about the said restaurant, on how scrumptious A.K.A delicious
(LOL just wanted to use that word for at least once)
the food was and how the blogger almost cussed out in front of his son when he had his first bite of their
famous Crispy Dinuguan
made me want to eat at Kanin Club right away.
(but of course I didn't, or should I say, I couldn't because of budget reasons haha)
With that simple blog review filled with positive stuff and amazing photos of their delicious food.
That simple blog post have prompted me to consider Kanin Club as one of the Restaurant's to dine at this year.
Hopefully, I can convince you too, to try to eat their.
Filipino Ambiance
From a glance, you can tell that Kanin Club used an interior design that will fit its food choices.
The food. The event!
Crispy Pata - 490php
I honestly am not a big fan of crispy pata, but I have to say that this was better than most crispy pata's I have tried. My mom and sisters liked it, so I think it's a must order for pork pata eaters.
Unlimited White Rice -75php
I don't recommend taking the unlimited rice if you're not a big eater, their cup serving is unusually huge.
You can also order 1 plain white rice for 30php
Crispy Dinuguan (Crispy pork in pork blood sauce) - 290 php
This was my favorite from this experience, I love Dinuguan, and I never even thought that making it crispy is a good idea. It's creamy and have the right sourness to it.
Sisig Express/Bicol Express - 165php
This dish was good to say the least, I was already full before I had a bite of this dish because I was so engross by the dinuguan.
Brown Rice - 80 pesos
Did you like this post?
Make sure to leave your comments & like our Fan page if you haven't yet
See you on the next blog post!